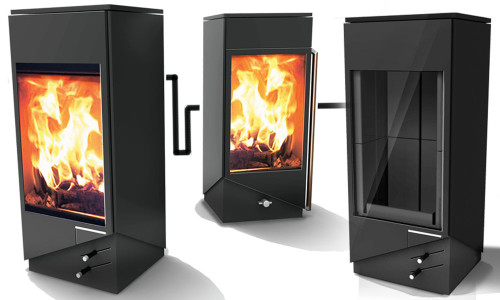 Further Designwork
FOLLOWING ARE SOME PRODUCT DESIGN PROJECTS IN FORM OF CONCEPTS AND MOCK-UPS OR PROTOTYPES.
---
Einige Beispiele diverser Product Design Projekte die in Form von Mock-Ups oder Prototypen umgesetzt wurden.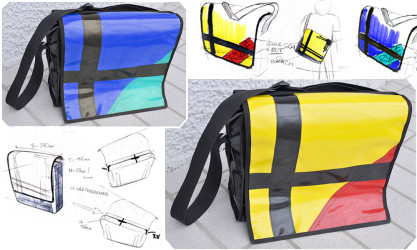 DESIGN FOR A CARRYBAG MADE OUT OF TRUCKTARPS. THE MAIN FOCUS WAS TO CREATE A BAG WHICH PROVIDES ALL THE REQUIREMENTS OF EVERY-DAY USED BAGS BUT CAN EASILY BE PRODUCED IN SMALL AMOUNTS. A COLLECTION OF RANDOM SKETCHES SHOWS THE CONCEPT WHICH IS OPTIMIZED FOR COVERING LAPTOPS. THE MAIN POCKET CAN BE CLOSED WITH A ZIPPER TO KEEP OFF  FOREIGN SUBSTANCES OR RAIN. FABRICATION BY SAIL MAKER SEIDL CUSTOM SAILS. AS DEFINED THE DESIGN. THE USED MATERIALS WERE TRUCKTARPS, A BELT, VERLCRO® AND ZIPPER.
---
Gestaltung einer Umhängetasche aus LKW Planenstoff. Die Tasche soll alle Anforderungen einer Tragetasche erfüllen und gleichzeitig einfach in kleinen Stückzahlen produziert werden können. Erste Konzeptskizzen zeigen Größe und Form, die unter Anderem auf den Transport eines Laptops optimiert sind. Das Hauptfach kann mit einem Reissverschluss verschlossen werden, wodurch der Inhalt gegen Regen und andere Fremdstoffe geschützt wird. Verifizierung der Tasche nach genauen Maßangaben und grafischen Details. Material: LKW Planenstoff, Gurt, Reiss- und Klettverschluss. Fertigung durch FA Seidl Segelmacherei.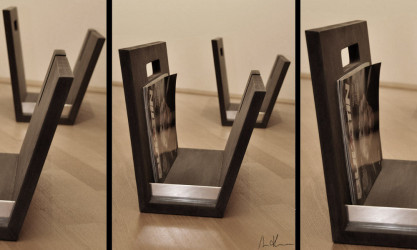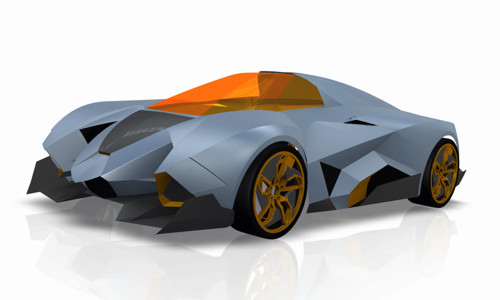 CAD Modelling
A COLLECTION OF SOME SOLID AND SURFACE MODELING. THEY WERE MADE OVER THE PAST FEW YEARS IN ALIAS, SOLIDWORKS, RHINO AND 3DS MAX.
---
Einige Beispiele diverser Solid- und Flächen-Modellierungen. Die Beispiele wurden in Alias, Solidworks, Rhino und 3ds Max modelliert.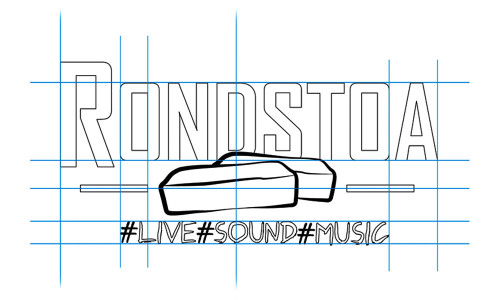 Graphic Design
EXAMPLES OF SOME 2D GRAPHIC DESIGN AND WEBDESIGN WORK. NEXT TO SOME LOGO WORK YOU WILL FIND SOME ONLINE PROJECTS.
-
Beispiele diverser 2D Grafik- und Webdesign Arbeiten. Neben einigen Logo Entwürfen werden auch Online-Projekte gezeigt.